Android apps have become very popular among users due to their multi-purpose functionality and free apps on the Google Play Store. The new feature on Google Play Store is "search apps", which will help users discover and use the apps based on their interests. The Top 15 android apps to help you grow your business are listed below. You've decided to start a business but are unsure where to begin. So, you turn to your smartphone to find the answers.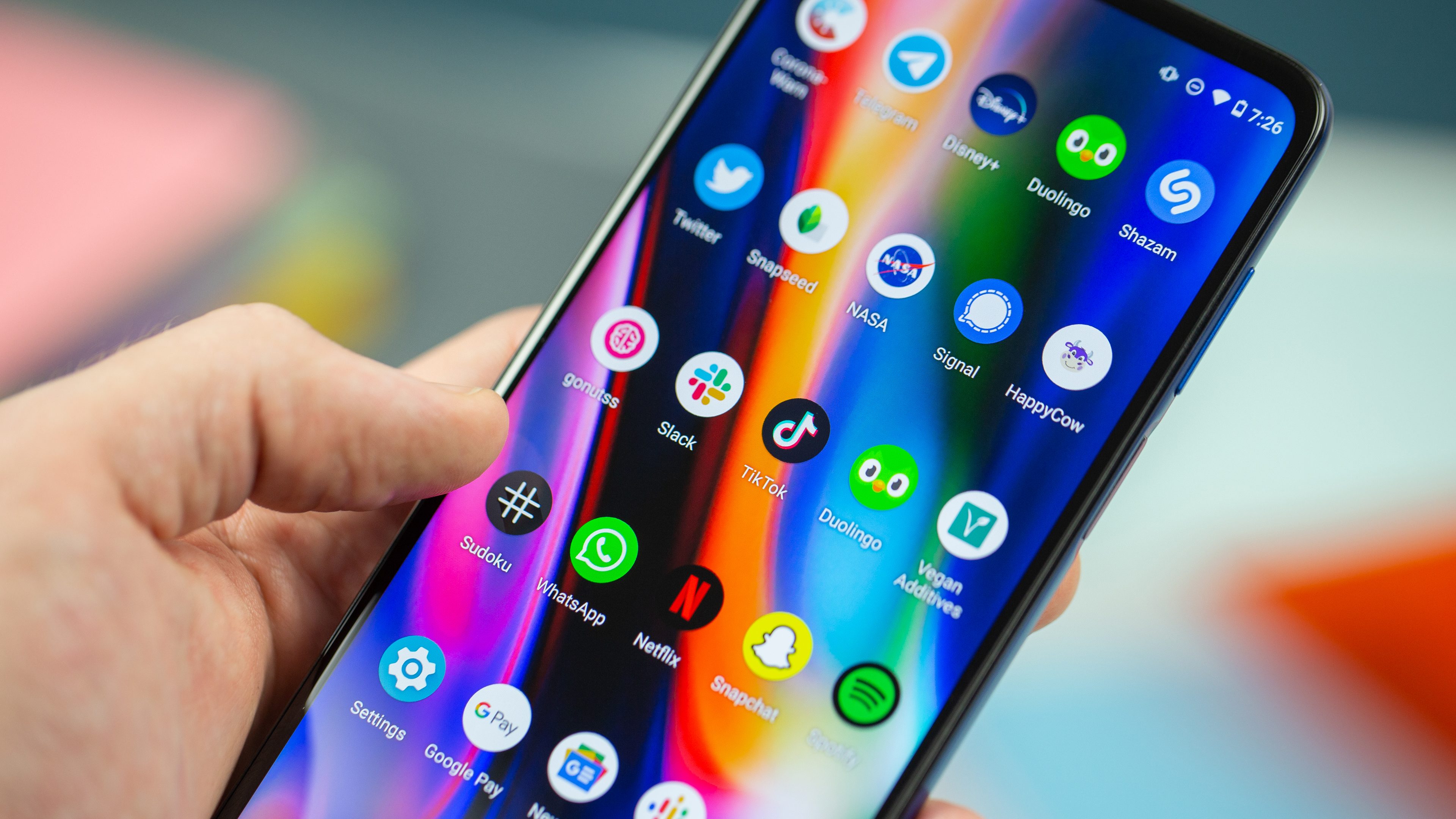 Nowadays, smartphones are necessary for anyone who wants to be productive in their daily lives. That's why apps are so important. They can help you manage your workflows, keep you organized, and help you get more done. In this list, I've included some of the best apps that I've personally found to be useful. Some are free, while others have premium versions. If you're planning to start a new business, these are some of the best apps to grow your business.
As entrepreneurs, we can't afford to spend time doing things that are unrelated to business. That is why most of our time should be spent working on our businesses and careers, not checking Facebook, Twitter, or posting Instagram selfies. However, to focus on our business and trade, we need to take action in areas outside of work. The following 15 apps are the best ways to increase productivity and get things done quickly.
What are Android Apps?
An Android app is a program that can be downloaded to your smartphone or tablet. A mobile app can be used for almost any purpose, from keeping track of your finances to finding local businesses and services. Several popular apps allow you to connect with others in your local area and share information. These apps can be anything from a simple utility that helps you manage your daily life to an app that can give you a second income.
How to create Android apps?
Android apps are a great way to build your brand and grow your business. Not only do they offer a fun, interactive experience, but they can also boost your productivity by allowing you to get things done from anywhere. So, how can you make Android apps? There are several different apps, ranging from simple utilities to more complex apps, such as games and productivity tools. Some popular apps solve problems or allow users to accomplish tasks easily, like SMS readers, calculators, task management, etc. However, apps such as Tinder, Evernote, and Pinterest can alsoe have a strong brand identity or create a business, such as Tinder, most Android apps.
With a staggering over 1.5 billion active monthly users, Android is the leading mobile operating system. It's the best way to get your business going. This guide covers the top 15 apps to help you grow your business. You'll learn how to use them to create a great workflow, automate tedious tasks, and get more done. If you're looking for a productivity app, the Google Sheets and Slack apps are perfect. Google Sheets is an all-in-one spreadsheet app that allows you to create and organize your data. Slack is an app for team communication.
To automate your tasks, Evernote is a powerful note-taking app. It's designed to help you collect, categorize, and organize all your notes. As for customer support, TripIt allows you to book travel reservations and stay organized. TripIt's a powerful travel app for iOS and Android. Finally, QuickBooks offers accounting software for small businesses. QuickBooks is a powerful business management solution for personal and small businesses. The Gmail app is perfect for organizing your emails. Gmail is an email client and web-based communication platform. It's one of the most popular email services with millions of active users.
Why should you create an Android app?
So, you've decided to start a business, but ou'reare unsure to begin. So, you turn to your smartphone to find the answers. Nowadays, smartphones are necessary for anyone who wants to be productive in their daily lives. That's why apps are so important. They can help you manage your workflows, keep you organized, and help you get more done. As a small business owner, you probably already use a few apps to streamline your workflow, save time, and help you achieve your goals. But the best apps aren't just those that are useful. They're engaging and make you love your work.
What are the pros and cons of Android apps?
There are countless apps available to you on Android, which makes choosing the right app a real challenge. Here are the top 15 best apps to help you grow your business, according to GrowBiz, a software that helps small businesses grow.
1. Evernote
The first thing you should consider when selecting an app is its purpose. If it's something you already use regularly, then there's no reason to download it again. However, if you're looking to replace an app you currently use, look at the top 10 alternatives. They'll provide you with similar functionality but with more features.
2. Google Sheets
The second most important thing to consider is how much data you plan to store. Some apps only work with basic data, whereas others can handle large amounts of information.
3. Google Drive
Google Drive is a cloud-based storage system that allows you to save files, photos, videos, and any other type of digital media. It's a convenient way of storing and sharing your data.
4. Trello
Trello is a project management tool to organize, prioritize, and track your projects. It's an all-in-one app that allows you to create lists, assign tasks, and set project milestones.
5. Pocket
Pocket is an app for saving interesting articles. It's perfect for reading content that you find on the web. You can also create lists of articles that you want to read later.
6. Gmail
If you're looking for a way to send emails, Gmail is the best option. It's a free email client, and you can use it to send and receive messages, create new emails, and organize inboxes into folders.
7. Slack
Slack is a chat app for teams and companies. It allows you to communicate with coworkers and clients on a permission basis.
Frequently asked questions about Android apps.
Q: Which mobile apps are you most looking forward to this year?
A: I look forward to watching "The Amazing Race" on my iPhone. I've been waiting for the new season.
Q: What would you like to see improved in your mobile apps?
A: I would like to see an app that allows me to track my weight and measure the number of calories I eat. I also want to see more fitness apps because I like to exercise.
Q: What was your favorite Android app from last year?
A: My favorite Android app last year was the Android app of "Hangman," which came with the iPhone version.
Q: Any tips for smartphone users?
A: If I had to advise smartphone users, it would be to set limits on how long they spend on their devices.
Myths about Android apps
1. You need to pay $30/per year for Google Play Services.
2. You need to purchase apps directly from Google Play.
3. There's not a lot of useful information about each app.
Conclusion
There is no doubt that the competition is tough for those who are already established online businesses. But if you want to know how to start your own successful online business, the answer is simple. You can turn any idea into a thriving business with the right mindset and plan. The secret is to create an online presence that is well-designed and engaging. And to provide a valuable service or product that solves a problem for your customers.